It is my joy and passion to create devotional music for the Lady of Avalon that connects others with the transformative energies of Goddess. All of my music is inspired by my time working with the energies of the Lady of Avalon, Great Goddess of the sacred Isle, Her myth, magic, mystery and transformative power.
To hear my sound live, come to one of my regular events – sacred song circles and sound journeys in Glastonbury Goddess Temple and Goddess House.
Invocation of the Goddess Nolava
In this devotional soundscape, hear the voices of the sacred musicians of the Temple of the Goddess in Avalon weave together, inviting you through the veil to experience Her mystery and transformation. Come and be immersed in the love of the Lady of Avalon, She who is known as the Goddess Nolava, Lady of the Sacred Isle, Apple Woman, and by many other names. Hear us invoke Her through chant and song, along with the names of many other Celestial Beings. For Her Love is the pure Love of the Goddess, the Creatrix of the Universe, the essence of Source from whom all things proceed and to whom we all return.
 Full running time: 1:00:24
"[Your music] is helping so, so much – a real blessing – it is really helping me connect to the Goddess and just sing along to her. It is also helping me think about how I bring the Goddess love, and temple magic, to 'here' – how I can still connect even back here in real, everyday life, if that makes sense at all …. your wonderful music is helping me connect and grow. Thank you so much for sharing your gift with the world."
Her Violet Flame - A Dance Journey with the Lady of Avalon
A sacred sound production by crystal shaman, Jerome Zoran, with guided vocal by Elsa Field
This is a guided shamanic movement meditation journey that you can do anytime, anywhere in the world. Following elemental preparations and invocation, we journey through the veil of Avalon to meet the Lady in Her Temple, to experience Her transformation and mystery. We offer this to you, with love, as a dancing prayer to the Lady of Avalon.
We have created an accompanying free journey guide to the movement meditation, which you can download below.
Full running time: 1:07:40
In the Mysterium of the Lady of Avalon - A Journey Soundscape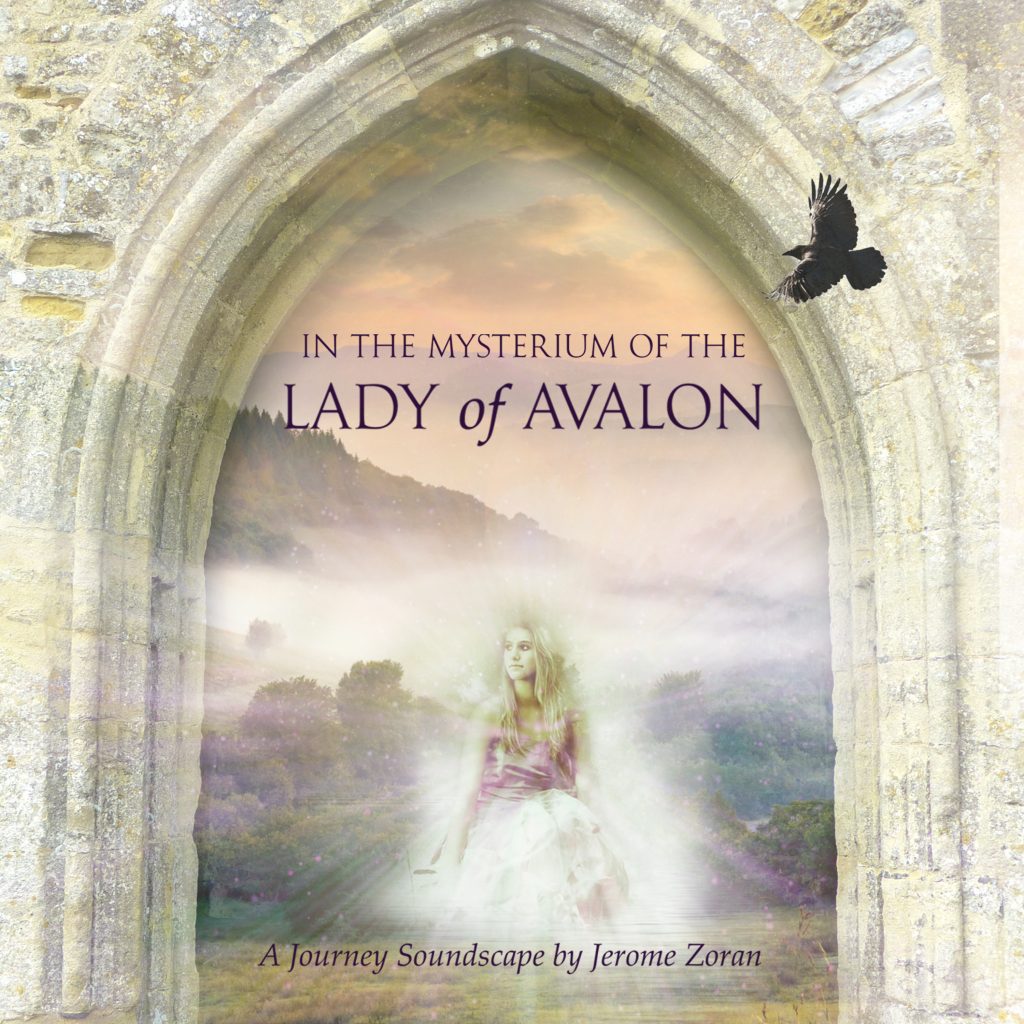 A sacred sound production by Jerome Zoran, featuring vocals by Elsa Field
"Lady of Avalon, Lady I love you
Nolava, Nolava, Bless me with your love"
This much-loved journey soundscape takes you deep into the heart of Avalon, where you can hear the magical sounds of the Her birds, Her springs and waterways, and the voices of fairy beings singing. A beautiful piece for use in your meditation or healing practice, to immerse you in the sacred sounds of Avalon and connect you with the Goddess of this Sacred Land.
This piece was originally created for the event "In the Mysterium of the Lady of Avalon" in April 2019, an annual, three day ceremonial journey to Avalon with the Glastonbury Goddess Temple. Use this beautiful piece to create your own Temple space, anywhere in the world!
Full running time: 1:18:05
In Her Paradise Garden - Songs for the Lady of Avalon
Written by Sally Pullinger featuring vocals by Elsa Field
Enjoy these beautiful devotional songs written for the Goddess of the sacred Isle of Avalon, She who is the Lady of Avalon, sweet Goddess of the Apple Isle, Avalonia.
These are much-loved songs that have been used in the Goddess Temple and Goddess Conference for many years, and are now available in these new beautiful arrangements, to bring the love of the Lady of Avalon into your Temple spaces and communities.
Praise Song for the Lady of Avalon
Written by Sally Pullinger and Kathy Jones, featuring vocals by Elsa Field
'Praise Song for the Lady of Avalon' is a devotional piece with lyrics by Kathy Jones and music by Sally Pullinger. This piece takes you deep into the mythology of the Lady of Avalon and Her different faces, for your own devotional practice and prayer to the Goddess.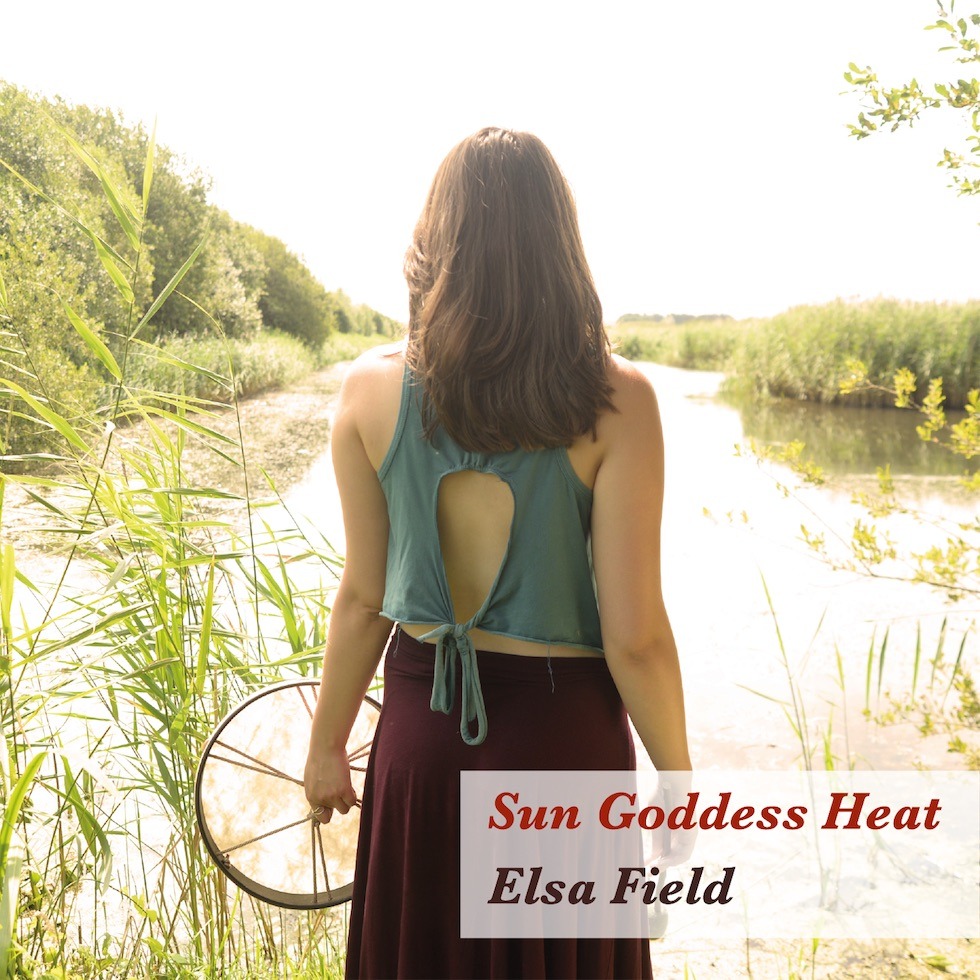 Sun Goddess Heat (2019)
A Devotional Song for the Sun Lover Goddess Written for the opening ceremony of the Glastonbury Goddess Conference 2019
Available now on Spotify and iTunes
Subscribe to my mailing list for updates on workshops, events & new music releases!​
Jerome Zoran aka J Rokka Music is striving for the stars, inspired by the beauty of Mother Earth. Jerome is a skilful composer, producer, singer and wordsmith from the West Country, United Kingdom. He grew up expressing his love for the world around him through poetry, rapping, singing, and musical composition, and quickly finding a love for music production. Jerome is content creator at DeepSoulConnection.com.
"My Mother and Father said to me when I was a little boy that when I was in my Mother's womb everyone could hear music. Ever since I can remember I have always loved sound and how it can manifest in our lives. I am always astonished at the diversity of sound and the many ways it can express the deepest feelings inside our hearts and souls. I strive in all that I do to love Mother Earth, everyone and everything around me, and to make music that celebrates life and people and portrays all emotions. I give many thanks to all those who have joined their musical artistry with mine to create this magical journey of rhythm, sound and spirit."
"I recently did the 'Cutting the Ties' journey by Ascended Master Chung Fu, and I found Jerome's score wonderfully helpful, and deeply effective. Never did his soundscapes interfere – or compete – with Chung Fu. They simply under-laid certain nuances, creating an ever more profound sense of space around the jewel-like words. It was if – much of the time – the score occupied the hinterland between sound and silence, between pure tone and pulsation. So delicately constructed and applied, it was a breeze upon which the extraordinary words of the old master were carried, a caress. And actually I'd also like to celebrate the existence of a 'spiritual music' which is nothing like the pan-pipey clichés you normally hear".